Professional HVAC, Furnace And Heat Pump Installation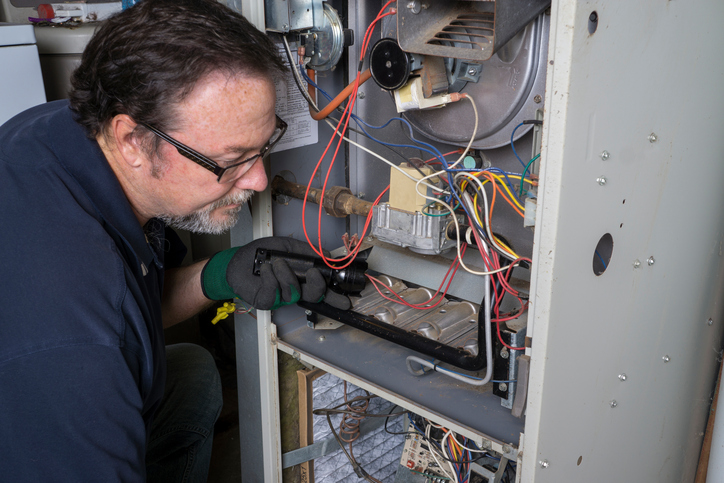 Air Conditioners
Central air conditioning unit installation can be a complex process. Removing an older, less efficient unit for replacement with a more efficient system can also involve changing ductwork and electrical lines. The trained and skilled technicians at Howard Air have the professional experience to do the job right every time.
Since HVAC unit installation is such an investment, you need to be certain your old air conditioner is ready to be replaced.
We recommend that you be on the lookout for these signs:
Humidity: Increasing humidity means your central AC has difficulty removing all the moisture from treated air.

Unexpected noises: Any change in the pattern of sounds coming from your system can indicate that age has caught up with some of the parts.

Short-cycling: As a central AC system fails, it has trouble keeping up with cooling demands.

Age: Even the best AC systems do not last forever; you can generally expect around 15 years of reliable, efficient service before age increases repair costs and repair visits.

Old refrigerant: To help protect our earth's fragile atmosphere, old refrigerant has been phased out, to be replaced with less destructive R410A refrigerant. Your old system could be harming our Arizona air.
A new central air conditioner is a great investment in your family's comfort and safety. Your home's furnishings benefit, too, with the less humid air and more finely regulated temperatures. Everyone breathes easier with a new AC system, including you at bill-paying time, when you notice lower energy costs attributable to a more efficient unit.
For professional AC unit installation in Phoenix, please consider Howard Air. We have installed and serviced thousands of systems over the years in the Valley of the Sun and our name is trusted throughout the metro area.
Furnaces
Installing a furnace may seem a low priority for Phoenix residents, but Arizona's cool winter nights can remind us all how handy a furnace is to have.
If your existing gas furnace is showing any of the following signs, it may be time to consider a replacement:
Age: Increasing humidity means your central AC has difficulty removing all the moisture from treated air.

High gas bills: Large increases in your monthly bills may indicate a system running inefficiently.

Uneven heating: Cold rooms adjacent to overheated rooms signal trouble.
For professional furnace installation, Phoenix homeowners know to turn to Howard Air. Our professional technicians will ensure your new unit is installed correctly to work efficiently for years to come.
Heat Pumps
Most heat pumps need replacement between their 10th and 15th years in service. Here are some warning signs of a failing unit to watch for:
Increased frequency of calls for repairs

Decreased efficiency, leading to higher energy bills
Installing a heat pump is as complicated as installing a central air conditioning unit or furnace, and is best left to professional heat pump installers with the experience and training to do the work correctly the first time.
For heat pump installation in Phoenix, trust the local, dependable contractor so many fellow Phoenicians have used; trust Howard Air.
Need installation on your AC unit, furnance or heat pump? Contact the proffesionals at Howard Air.
Stay Informed
When you subscribe to the blog, we will send you an e-mail when there are new updates on the site so you wouldn't miss them.