Radiant heating film IQFLEXHEAT

iQFlexHeat is an infrared carbon heating element patented by Calorique. It stands for maximum efficiency, durability, flexibility, and safe use in a wide variety of areas.
iQFlexHeat - heating foil is EU-certified.
Calorique engineers use the latest development techniques in high-precision printing processes in the production of iQFlexHeat. This is particularly beneficial when using underfloor heating and panel heating.
QFlexHeat - Infrared - heating elements convert 99% of the electrical energy into heat ultra-efficiently.
iQFlexHeat heating foil versus heating cables and heating cable mats
The conventional electrical heating cable is probably often the reason why so many people unjustly hesitate to switch to underfloor heating with heating foil - this is, for example, particularly suitable for installation under laminate. Although the concept of using electricity for heating is the same, the cable is less effective than the iQFlexHeat infrared heating elements.
To produce enough heat for a comfortable atmosphere, the electric heating cable has to reach a much higher temperature than the iQFlexHeat heating foil. A higher temperature also means higher energy consumption!
Electric heating cable mats take much more time to spread the heat through the mesh spacing - they are primarily suitable for installation under tile and stone floors.
Time means energy! iQFlexHeat uses conductive carbon elements with a much larger active heating area. The heating foil spreads heat evenly, quickly, and is, therefore, more energy-efficient.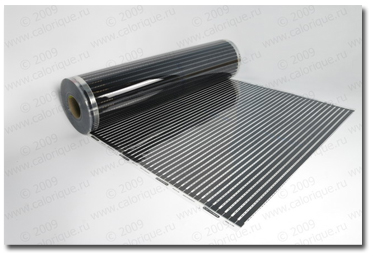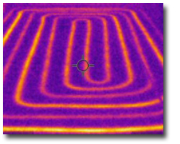 With cable underfloor heating, you have the feeling of walking over wooden boards on an electric grill. Over time, the underside of some flooring will even develop 'grill marks,' signs of potential damage from the heating cable. Infrared carbon heating elements generate even heat in a low-temperature range below 27 - 28°C. Therefore, the heating foil can heat the floor covering in your rooms without damage.
If a cable in an underfloor heating system is damaged, it means a breakdown of the entire circuit. In contrast, iQFlexHeat will work at almost maximum power in such a case, if a small area may be affected. There is also the option of replacing only the damaged lanes accordingly.