ENSA Infrared Heatings
Infrared heating, comfortable and quick to integrate
Infrared heaters by the manufacturer ENSA are modern electric heaters, which transmit the heat through infrared radiation and slow convection evenly into the living area and thus ensure an even temperature distribution in the room, without causing dust. Therefore, ENSA heating panels are also particularly suitable for people with allergies. Due to the minimal preheating times and the space-saving design of this heater you achieve a high level of comfort in your own household. The infrared heaters offer a modern design, a first-class quality and the high quality workmanship allows a durability of up to 30 years. With the electric infrared heater, you can heat private rooms, business rooms or industrial rooms as a primary or additional heat source.
The infrared heaters are available depending on the model, without thermostat, with a digital thermostat or a 24/7 programmable thermostat.

For wall mounting of the heating panel, there is the possibility of horizontal or vertical attachment. For some models, ceiling placement is also possible.
Possible Usecases (examples):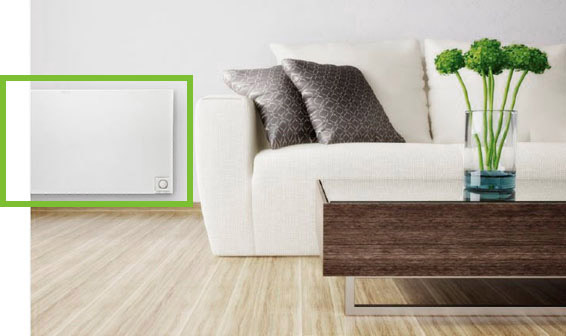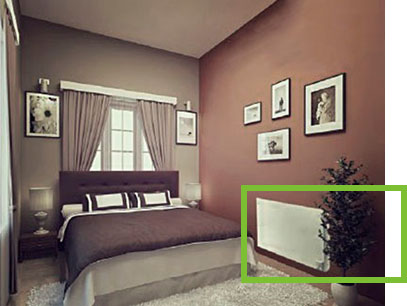 The radiators have two types of heat transfer: Primarily infrared heat radiation and to a lesser extent slow convection. The heat is transmitted by the long-wave infrared rays directly to the objects, walls and people in the room. This special function of the infrared heaters leads to energy savings, because the heating system prevents that only heated air above the rooms from getting stuck.

Infrared heaters also have a positive effect on health, as the use of infrared heat is comparable to sunbathing outdoors. The heat radiation warms the human body from within, this deep heat has a relaxing effect and increases the feel-good factor. This strengthens the immune system and supports the metabolism.

Page 1 of 1
Items 1 - 11 of 11
---