Words Affect How Fast, And For How Much, A Home Will Sell For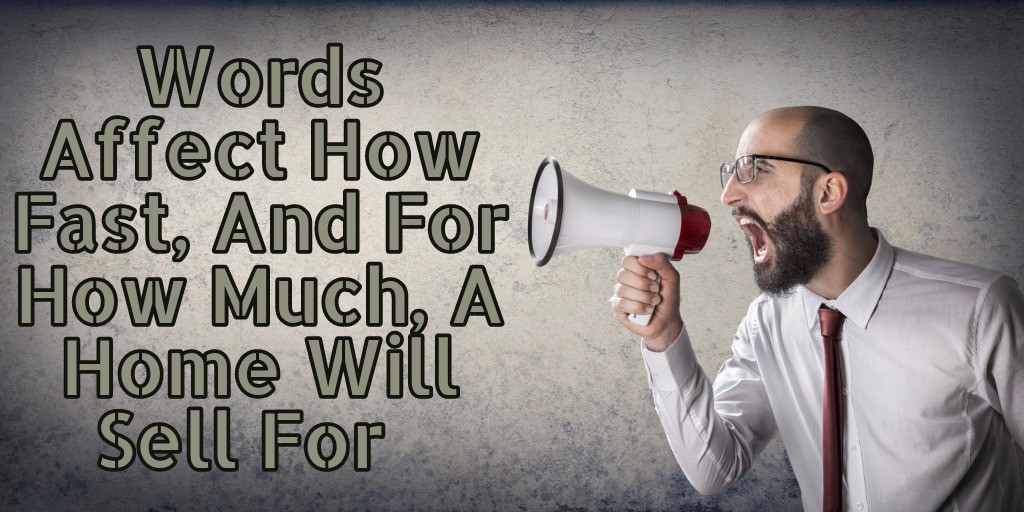 When people are searching for a home to buy, sometimes an idea, or a feeling, are just as important as the actual features when it comes to getting them to make the purchase and agree to a good price. A recent study by Zillo Digs, suggests that listing a "barn door" might help sell a home faster and at a better price, than one that does not have this listing.
This does not refer to a literal barn door, but rather points to some ideas that people view favorably when considering the design of a place they might like to buy. The Zillo Digs company studied 2.8 million listings for single family houses and condos listed around the nation from January 2014 through March of this year in their study.
The study used a complex model that measured attributes, as opposed to those that did not have those attributes, and how fast they sold and for what price they commanded in the market.
The people who did the study pointed out that just listing "barn door" by itself is not what makes a house sell. Rather the words convey an idea of how the place is designed. A barn door is not the traditional opening to an outbuilding where animals are kept, but is more a design feature that gives the idea of open space. Barn doors are generally sliding doors and come in all types of shapes, materials and sizes.
The top four
Here are the top four items on the list and the impact it had on price.
Barn Door, 13.4 percent

Shaker Cabinet 9.6 percent

Farmhouse SInk 7.9 percent

Subway TIle 6.9 percent
What these four items have in common is the idea of simplicity, or a rustic atmosphere, which is very popular now. It also conveys the idea of an earlier time when function was the guiding force.
Even so these items are not cheap. "Barn doors" may be made of stainless steel and cost as much as $3,000, and farmhouse sinks are made of stainless steel and are also rather costly. Even so they may be worth the cost, the study suggests.
Times are changing
The study also showed that some items that may have helped sell a house even 20 years ago, are not as effective today.
Here are some items that do not fetch as good of a price today:
Jacuzzi, 0.9 percent

Exposed beams, 2.3 percent

Chandelier, 1.8 percent

Solar panels, 1.8 percent
While these are still positives, they are not as positive as they would have been a couple of decades ago. Some of this is semantics with changing times. The words "pendant light" adds 4.7 percent to the price, over the chandelier at 1.8 percent. The two items are not that different, but pendant just sounds a lot more modern than chandelier.
Bottom of the top
Rounding out the study, some things have fallen in popularity. The term "breakfast nook," once very popular is now No. 50 and barely affects the price. Fireplace, walk in closet and outdoor kitchen, are also things that once would have added value, but now seem to have virtually no effect, the study said.
Jodi Bakst, Broker-Owner of Real Estate Experts based in Chapel Hill, North Carolina, is known for her strong negotiation skills
By accepting you will be accessing a service provided by a third-party external to https://calorique.info/